As a Freelance Artist my practice revolves around Printmaking and Illustration. Creatively developing workshops, promoting an experience that encourages discovery and exploration.
Community Arts Projects 2020
January-March, Workshops with Vale of Clwyd MIND working on a logo idea inspired by the allotments in Ruthin while linking with members in Corwen, The Vale of Clwyd Stroke Support Group and The Lost in Art project in Rhyl and Prestatyn. At the beginning of March I worked with residents at Llys y Felin in St Asaph as part of the Celebrating Age Project, and with Dolwen Care home residents and Ysgol y Parc students in Denbigh.
Community Art Projects 2019
Age Cymru Phase 3 of the cARTrefu project I worked with the Activities Coordinators at Ty Cariad in Abergele to develop activity plans for themselves and carers to deliver based on my practice. November– the Carriagework CIC Building Creatively workshops introducing printmaking to the Community in Groes, linking surrounding villages.
September/October– DVSC ( Denbighshire Voluntary Services ) Dementia Awareness Grant, I secured individual funding to explore the Gwasg Gee Printing collection at Denbigh Museum with Dolwen Care home residents in Denbigh.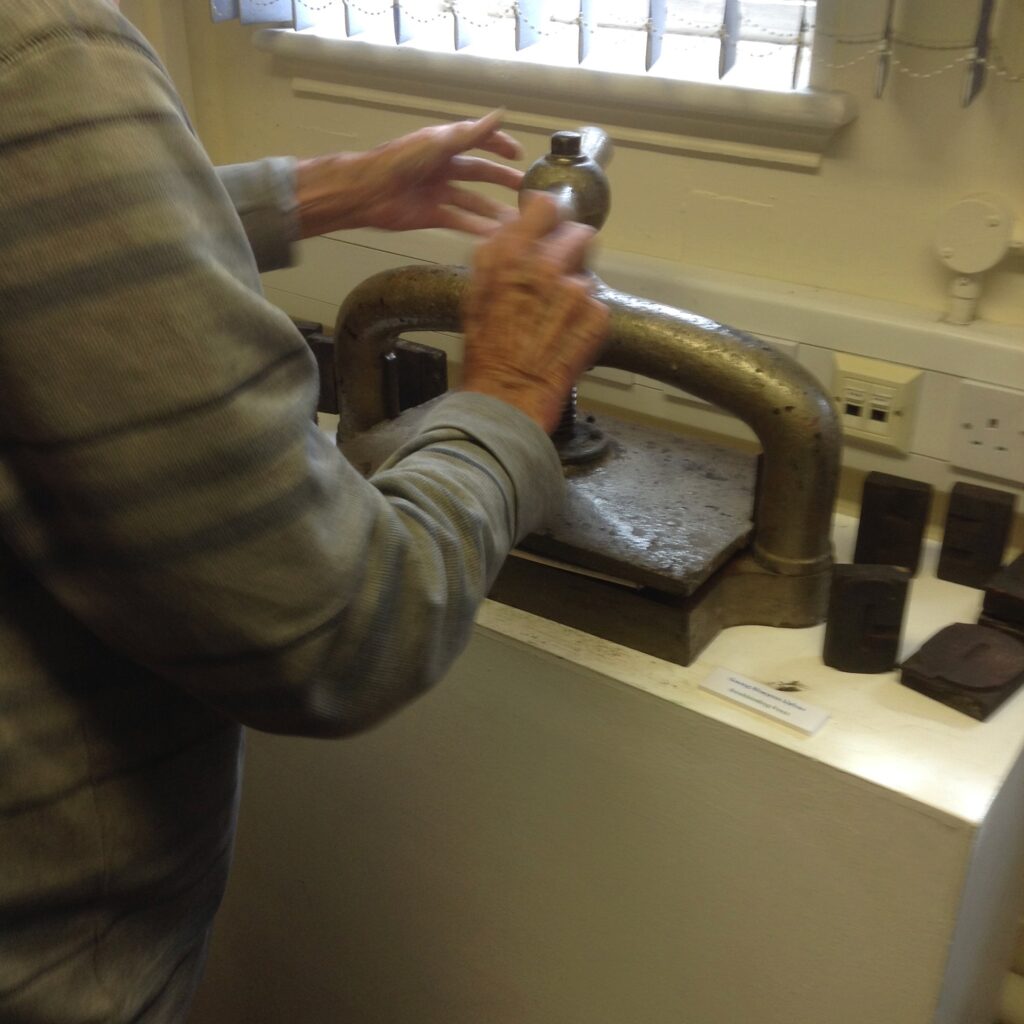 August/September- LLAWN 2019 in Llandudno with Helfa Gelf, creating a stencil mural trail inviting participants to take an alternative route around the town.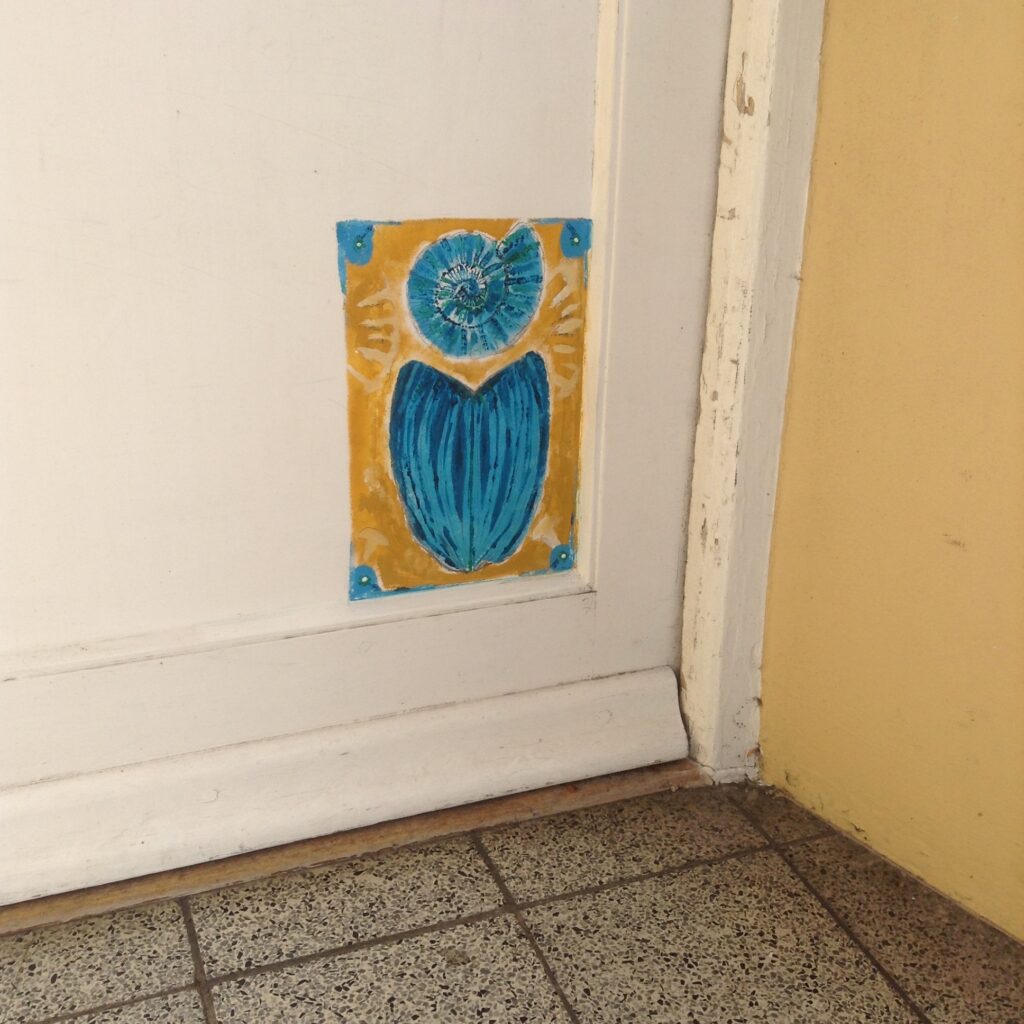 July-December- Monthly workshops with Dolwen Care Home funded by Comic Relief and Denbighshire Arts.
July–December-Lost in Art project monthly workshops with Social Services in Denbighshire with Denbighshire Arts Service at Trinity Church in Prestatyn and Maes Emlyn Community Centre in Rhyl. This project has developed for those living in community with Dementia, no previous experience of art is necessary.                                                                                                                                          
July-June – with Vale of Clwyd MIND in Ruthin creating images inspired by the Vale of Clwyd with reference to 'Our Picturesque Landscape'. I have worked with MIND supported by the Denbighshire Arts Service in Denbigh, Llangollen, Rhyl and Prestatyn. Establishing links after a pilot project in October 2015. 'Come and Create' in association with The Carriageworks CIC Gallery in Denbigh.     
June / May – Completed my final residency with Age Cymru as part of cARTrefu Phase 2 at Walshaw House in Rhyl.  This project introduces artists across Wales to elderly people their carers and family. Together we explore creative activities through a twelve week residency.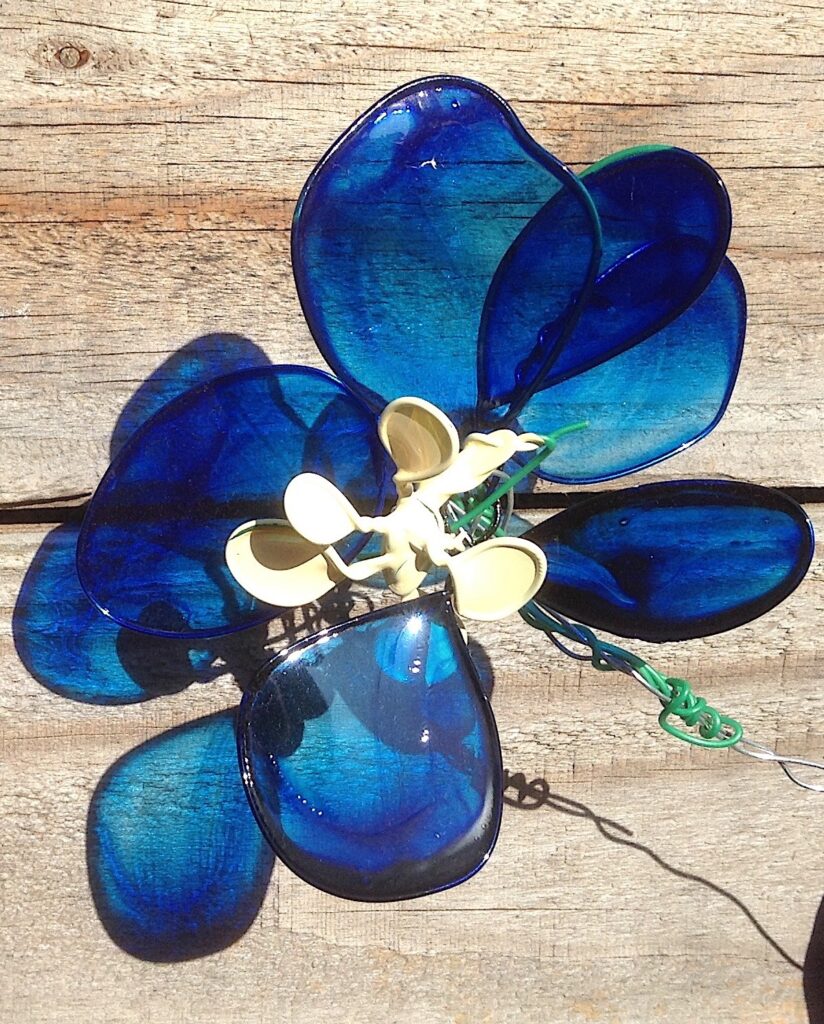 June- Theatr Clwyd Mold exhibition in the cARTrefu CUBE a collaborative piece of work combining drawings by residents and my drawings, describing a collage of moments over the two year residencies in homes across North Wales www.agecymru.org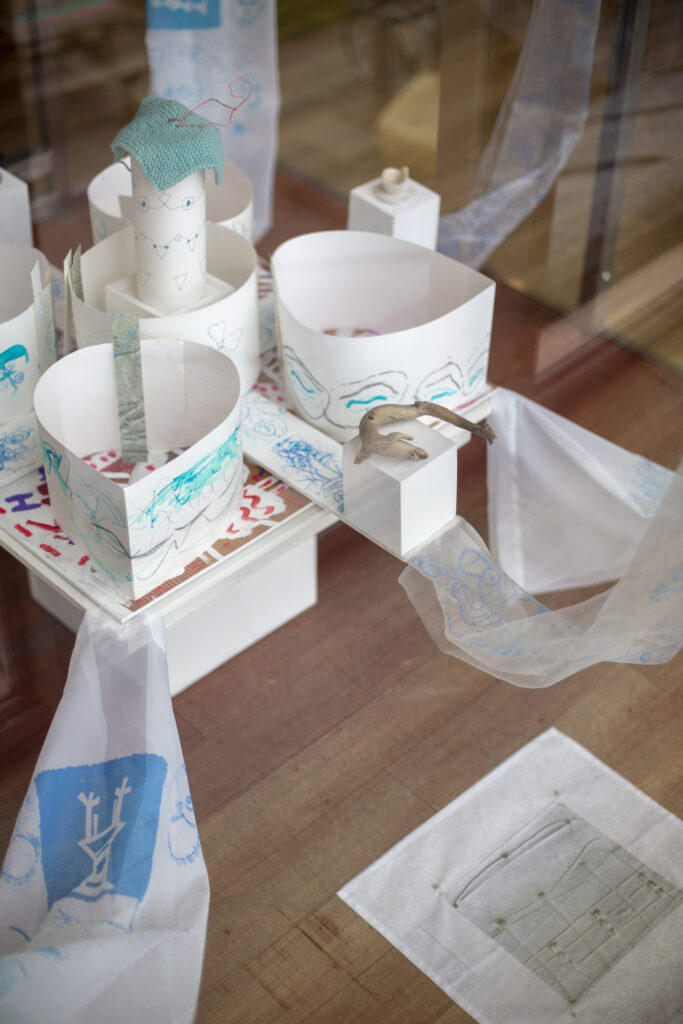 June – The Woodland  Skills Centre, Bodfari Denbighshire, Deck Chair project, a collaborative project, Colin designed the chairs so that the frames could be constructed and I delivered a screen printing workshop where participants created paper stencils inspired by the surrounding landscape over two days.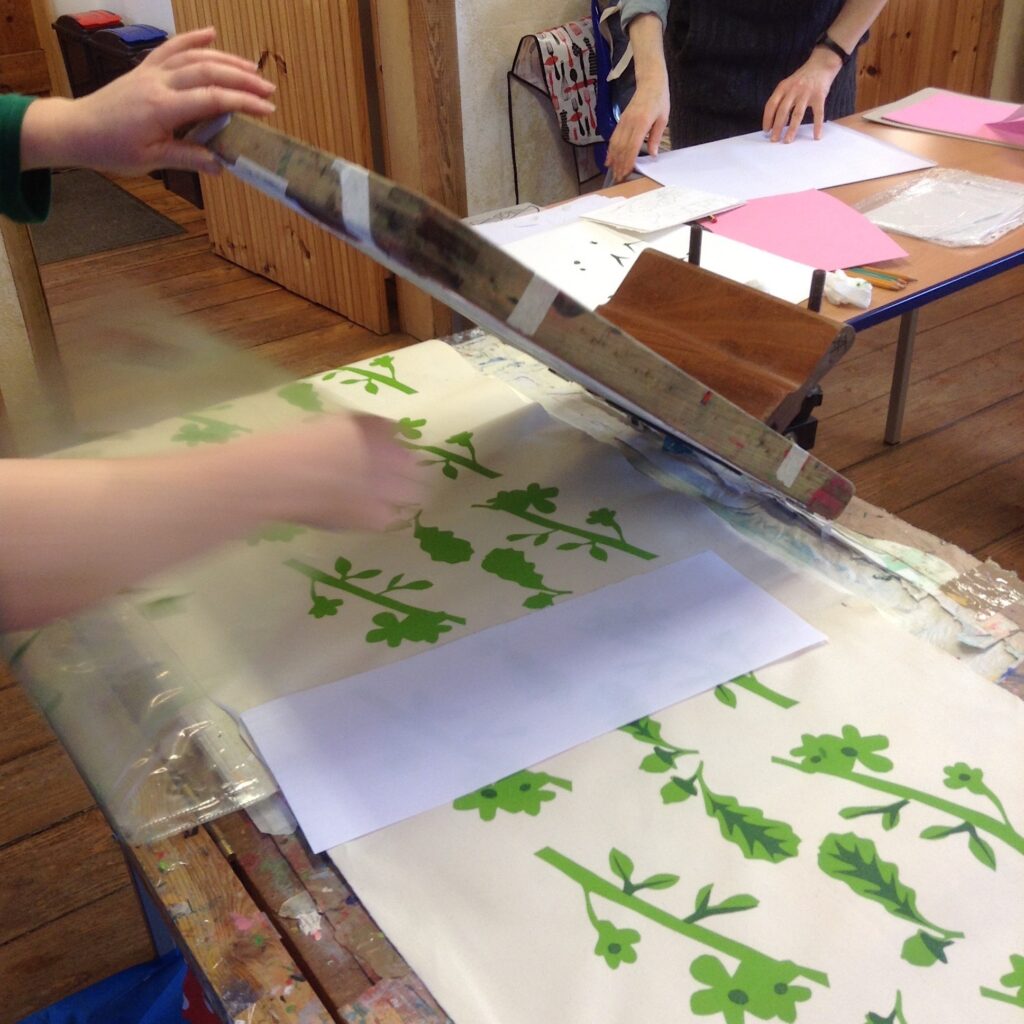 June – A workshop inspired by canal boat painting with The Vale of Clwyd Stroke Support Group in Denbigh supported by Denbighshire Arts Service. I began working with the Stroke association in 2015 with the ' Making Our Mark' project at the Carriageworks in Denbigh. The project delivered a series of workshops where the participants experimented with different mediums producing work that was exhibited in the gallery space. March – Explorative art workshops at Hafod y Green a residential Nursing Care Home in Trefnant, Denbighshire. The residents live with different complicated disabilities. Together with the care team we experimented with different mediums and enjoyed the outcomes that printmaking delivers since 2017.
January – March – cARTrefu Residency 5 with Age Cymru. With Llys Gwenffrwd in Holywell Flintshire. This project introduces artists across Wales to elderly people their carers and family. Where through the sharing of my practice it is hoped that further workshops will be established on a regular basis.
Community Projects 2018
November – Regional Print Centre Wrexham. Lead a two day workshop ' Drawing with the screen' where we explored the process of screen printing and the possibilities it can create with those new to the process.
October – December – With cARTrefu Residency 4 Age Cymru, artists across Wales work with residents, their carers and family. Together we explore creative activities, I had the opportunity to work at Bron Haul care home in Rhyl This home liked the idea of having a different craft each week.We explored glass painting, stain glass window effects with acetates and porcelain plate painting all inspired by our drawings. During November the cARTrefu artists exhibited at the Courtyard Theatre Hereford. Where all twelve artists created work in response to their experiences. I printed curtains with a collage of residents drawings. What we see from our windows has been inspirational in the project. September – Arts and Friendship at the Carriagworks Denbigh. Working with the villages surrounding Denbigh, the Carriageworks CIC project placed artists into these communities. In Llandyrnog we were inspired by a walk where we collected ' bits and bobs ' and created a printed sketchbook. This project developed from the Arts and Friendship workshops that were initially delivered at The Carriageworks CIC Gallery 2015 – 2019. Working with people in the community who perhaps are feeling lonely and isolated from opportunities. In a relaxed atmosphere we explored different art, craft and design activities supported by Denbighsire Arts Service .
August – September Blind Veterans UK in Llandudno a residency with Helfa Gelf. Workshops with the visitors to the centre. Inspired by the picture ' Gassed ' by John Singer Sargent we created a piece of work that reflected the shapes of the figures in the painting. The final work combined tile work with printed planks of wood secured by screen printed white material.
August – June with Denbighshire Arts Service & Denbighshire CC Housing. Outdoor summer workshops. Events at Pengwern Community day in Llangollen. The Oak Tree Centre in Rhyl for National Play Day. Bruton Park and Rhydwen Drive both in Rhyl, finishing at Prestatyn Youth Centre. We explored drawing, stencils and printmaking to create cards inspired by our surroundings.
July – August – Conwy Arts Service & Archives with Conwy Adoption Support Group, Llandudno Library. We met and explored different ways of drawing inspired by pieces found in a box marked Kendricks Cave on the Great Orme. Through these initial explorations and finds that the group brought in we created printed cards and clay pieces.